Why the US may cut off assistance programs to Ukraine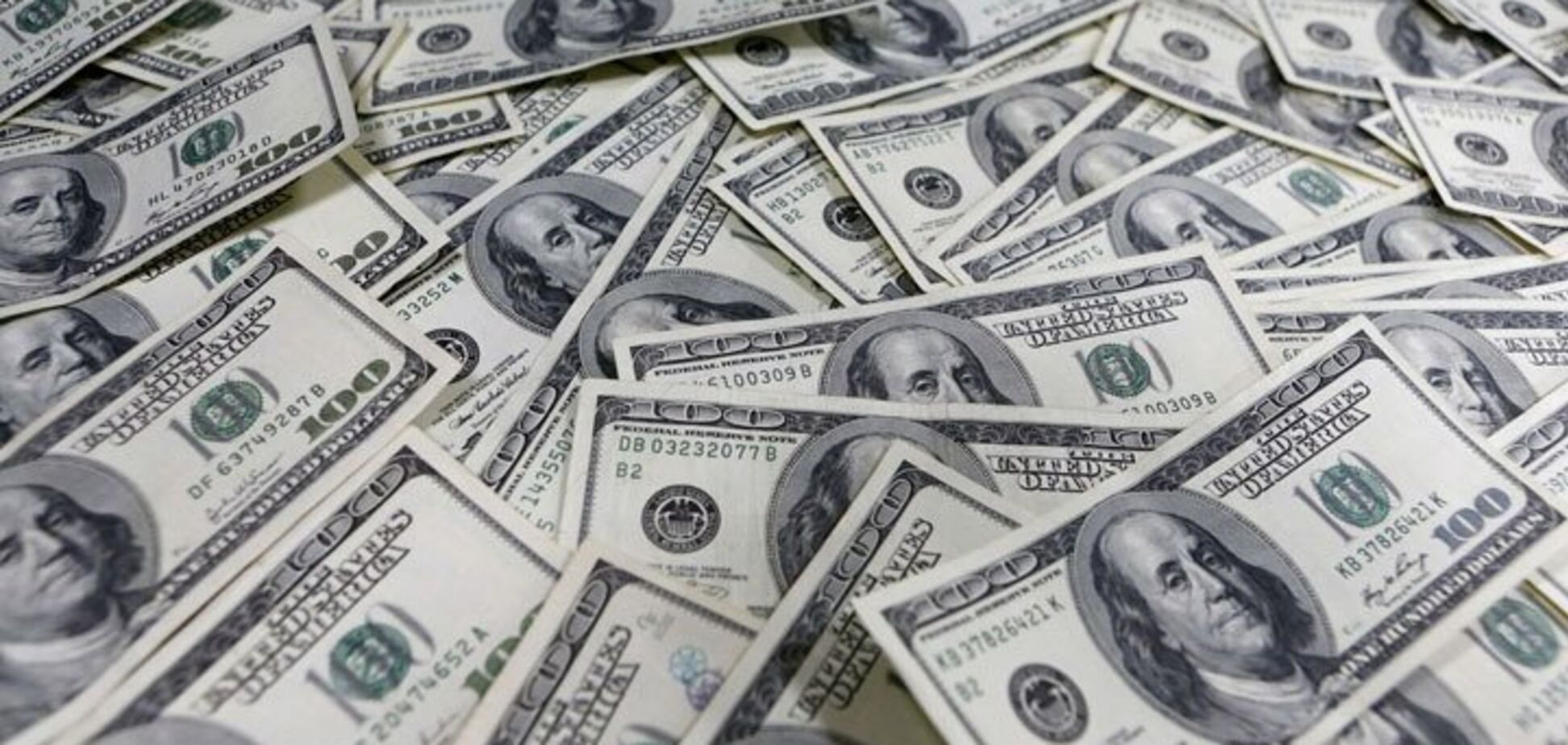 According to Obozrevatel's sources in the US Embassy, a group of representatives from various US agencies has arrived in Kyiv. They are conducting an audit of funds given to the Ukrainian organizations and authorities in the form of assistance programs.
Figures are literally surprising. On the wave of the Revolution of Dignity, the country has witnessed a boom of grants – assistance programs have grown more than twice. Western partners of Kyiv spared no money, pouring good amounts into reforms, freedom of speech and democracy sectors. For obvious reasons, the US was and remains the main donor.
Obozrevatel conducted an investigation, which gives an overview of the scale of the American grants as well as of existing grounds for concern.
Assistance to be reduced
As we have learned, the US federal government is funding more than 80 assistance programs for $1.4 billion:
- through the Department of Defense – more than $703 million;
- through the United States Agency for International Development (USAID) – $439 million;
- through the State Department – over $64 million.
Diagram: The US is funding more than 80 assistance programs for $1.4 billion
While the democrats, who were quite generous in providing financial assistance to the developing countries, held the power, numerous civic organizations in Ukraine enjoyed high levels of support. However, this might change with the current US president Donald Trump who seems to be skeptical about such further spending. While the assistance, as many feared, has not been cut off, the president initiated examination of a number of foreign assistance programs for their viability and effectiveness. Ukraine is no exception.
As of now, there are no grounds to claim that donated funds were abused – the investigation is still ongoing. However, we are able to present the information about the amounts, which are very impressive.
Media in the lead
Obozrevatel has obtained the information about funding of projects in Ukraine. It turned out that media sector is the biggest recipient of money flows.
USAID and the US government donate $20.7 mission for Ukraine Media Project. Funds are divided between:
- Centre UA. One of its founders is a Verkhovna Rada deputy from Petro Poroshenko Block Svitlana Zalischuk. This organization is also a recipient of another grant program, which will be discussed below;
- "Ukrainska Pravda". Many journalists accused the outlet for paying its employees black salaries. It is up to you to judge if this type of management goes in line or against American values and principles;
- "Detektor Media";
- Center for Democracy and Rule of Law;
- Internews Ukraine;
- Information Press Center;
- Mass Media Institute;
- Regional Press Development Institute;
- World Policy Institute;
- HromadskeTV;
- MagnoliaTV;
- Chernomorsk Television and Radio Broadcasting Company.
As of now, this is the largest and the most expensive grant project. The other one - Ukraine Media Partnership Program - is less costly. Under this project, the State Department and the US government provide $400.000 to the following regional outlets:
- "Nashe Slovo" Newspaper;
- "Ostrov" Information Agency;
- "Halitskiy Correspondent" Newspaper.
USAID is also funding a project called "Objective Coverage of the Ukraine and the European Union Association Agreement in the Media". $250.000 are donated to the Office of the European Integration under the Cabinet of Ministers as well as to a number of independent journalists.
Anticorruption organizations are not offended
Under the second block, grant programs are directed into fight against corruption, something for which the US spares no money.
The State Department and the American government have given $1.1 million to the so-called "young" anticorruption agencies: National Anticorruption Bureau and Special Anticorruption Prosecutor's Office, the leadership of which have already become subject to a number of scandals, not to mention criminal investigations. There are also some questions regarding the efficiency of these agencies – the progress they have achieved for the time being seems to be limited.
There is another program, which goes under the same mode of funding – Criminal Justice Reforms Support. Recipients of $4.5 million donated for this program are:
- Prosecution Office of Ukraine;
- Public Organizations specialized in tenders;
- Anticorruption Action Centre. A well-known activist Vitalii Shabunin, who quite often becomes a subject of scandals, ranging from buying of a luxury house to misusing of grant funds, chairs this organization.
Last year, an American diplomat, a deputy spokesperson of the State Department Adam Areli lashed out at Shabunin:
"The leadership of the Anticorruption Action Centre which has received significant financial assistance from the US government have benefited from profitable deals and kickbacks on contracts. According to the tax declaration, the income of Centre's CEO Vitalii Shabunin is $34.000. In 2010, he purchased an apartment worth $60.000. In 2014, he bought a piece of land not far away from Kyiv for $20.000. In 2016, he sold his apartment for $34.000 and built a house for $83.000. The property is registered under his wife's name, and there is no mortgage on it" – underlined Adam Erli.
In fall 2017, the Washington Journal referring to its sources in the Trump administration informed that the US is going to review the financial assistance being given to Shabunin's center "because of numerous abuses of grant funds from AAC and its leadership".
In conclusion
The third group of grants has been directed to support a law-based civil and political society in Ukraine. USAID is donating $6.1 million to Ukraine Responsive and Accountable Politics Program, which promotes the development of political processes, their transparency and accountability. Funds are divided between:
- Center UA – the same organization, which received money under the Ukraine Media Project program;
- Center for Political Studies and Analysis "Aidos";
- "Republic" Institute.
USAID and the government also donated $5.7 million to charity fund "Together for Ukraine" under the second part of the program.
They also donated $1.5 million to a program called "Development of Civil Society in Ukraine". Funds are directed to "Center for Civil Lawyers" and charity fund "Creative Center".
Finally, the government and USAID are financing "New Justice" project for $19 million. The recipients of this program are:
- Ministry of Justice of Ukraine;
- State Judicial Administration;
- Supreme Council of Justice of Ukraine;
- Ministry of Education and Science of Ukraine;
- Supreme Qualification Commission of Judges;
- Civil Vetting Committee;
- Razumkov Center;
- National School of Judges;
- Committee of Voters;
- Center for Civil Liberties.
Last but not least. The US government and USAID have donated more than $2 million to "Financing NGO's Development". Recipients are:
- Initiative Center to Support Social Action "Ednannia"
- Ukrainian Helsinki Human Rights Union
- Ukrainian Center for Independent Political Research.
This is just a part of ambitious assistance programs in Ukraine. Their effeteness will be determined by the results of the audit. However, something is clear already – Americans are surprised that the information about funds use is being kept in secret.
What is most unfortunate here is that it is virtually impossible to find clear statistics in open sources: who, how many and from whom receives money through international assistance programs. The fact is that such information does not come in a centralized manner to any one agency. This creates an ideal environment for abuse.